OBD Unlock
OBD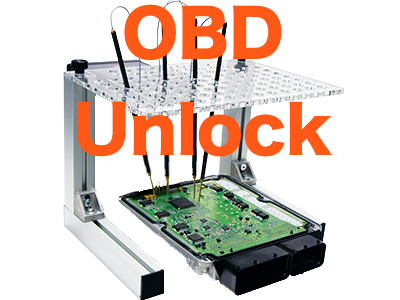 Type: Unlock
Engine: F Series S

55 model year 2020 & Newer
NOTE: E Series N55 no longer require unlock. Make sure MHD Flasher is up to date.

OBD unlock
OBD activation of the control units MEVD17x eg for MHD-Flasher.
procedure
1.) After purchase, you will receive the address to which your DME must be shipped.
2.) DME is opened, read out, the data status is modified with the OBD patch and written back to the DME.
3.) The DME is closed and shipped by insured UPS shipping (insured to $2500) back to you.
4.) Afterwards it is possible to flash the control unit via OBD.
Terms & Conditions
Because of its intended usage, WedgePerformance Racing or its sole proprietor make no warranties whatsoever, expressed or implied, written or oral, with regard to the purchasers of any vehicle tuning and or products with regards to performance, safety, fit, merchantability, length of service, or for any other criteria. Purchasers are fully responsible for vehicle maintenance to ensure tune-ability. They are also responsible for providing accurate information with regards to fuel, mods, and or overall condition of their vehicle. WedgePerformance Racing reserves the right to terminate any and all agreements without notice. All purchases are final, non-­refundable and non-­transferable. By submitting this order, you agree to all the terms and conditions set forth.
DME Options
OBD Unlock (0)