ECU Connect Retail Programming Kit (Bluetooth) - Tune not included.
BT-Programming-Kit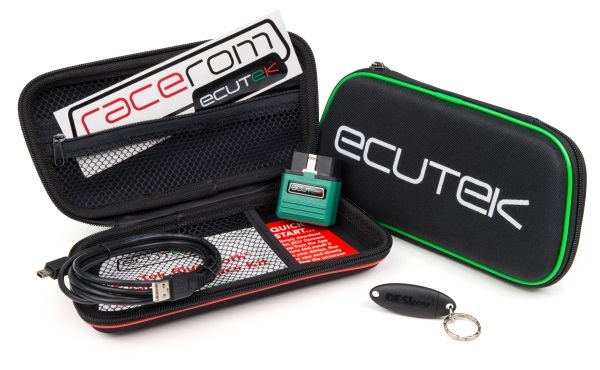 Each kit consists of:

1 × ECU Connect Vehicle Interface (Bluetooth)
1 × Hardware licence key (ProECU DesKey)
1 × Mini USB cable
1 × EcuTek Case
Required EcuTek Programming License (1 vehicle)
An ECU Connect Retail Programming Kit functions in exactly the same way as the Retail Programming Kit, enabling end users to flash in a tune file. In addition, it also provides the additional features of ECU Connect when combined with the free ECU Connect app.
Bluetooth allows advanced tools and features via iOS/Android
Diagnostic Trouble Code Reading/Clearing
Performance Analyzer
Data logging without a laptop
Flash Fee - Required
Flash Fee Premium Plus (BMW B58 / Toyota Supra) (525) Flash Fee Premium Plus (BMW F Series – S55) (525) Flash Fee Premium (BMW F Series – N55) (420)